Regular price
Sale price
£32.00 GBP
Unit price
per
Sale
Sold out
Created by Scientists

Powerful Formulations

Free USA Shipping
Unitee Digestive Enzymes are a proprietary blend of natural, plant-based enzymes that are active across a broad acidity range in the gastrointestinal tract.
This supplement provides a spectrum of digestive enzymes which are essential for the breakdown and absorption of food and its nutrients.
Since histamine intolerance has a strong association with both producing and worsening from nutrient deficiencies, as well as being linked to digestive distress, this supportive supplement may be necessary to assist in the digestive process and ease any existing digestive symptoms while supporting improved nutrition.
All of our supplements are manufactured in a USA FDA inspected facility and are fully GMP Compliant. We use the highest quality raw materials available, while performing testing is done at various stages of production to ensure purity and potency.
Ingredients
Supplement Info

Suggested Use:

Take 1-3 capsules at the beginning of each meal, up to 3 times daily, or as recommended by your healthcare professional.

Not recommended for use if peptic ulcer, gastritis or heartburn is present. If pregnant, nursing, or taking prescription drugs, consult your healthcare professional prior to use.

Dietary Considerations:

Gluten Free
Non-GMO
Wheat Free
Dairy/ Milk Free
Soy Free
Yeast Free
Sugar Free
Starch Free
Hydrogenated Oil Free
Corn Free
Free of Artificial Colors/Flavors
Vegan & vegetarian Friendly
Shipping

We offer free 2-5 day standard shipping on all USA orders.

Expedited shipping also available.

Other areas from 5-15 business days, depending on location.
View full details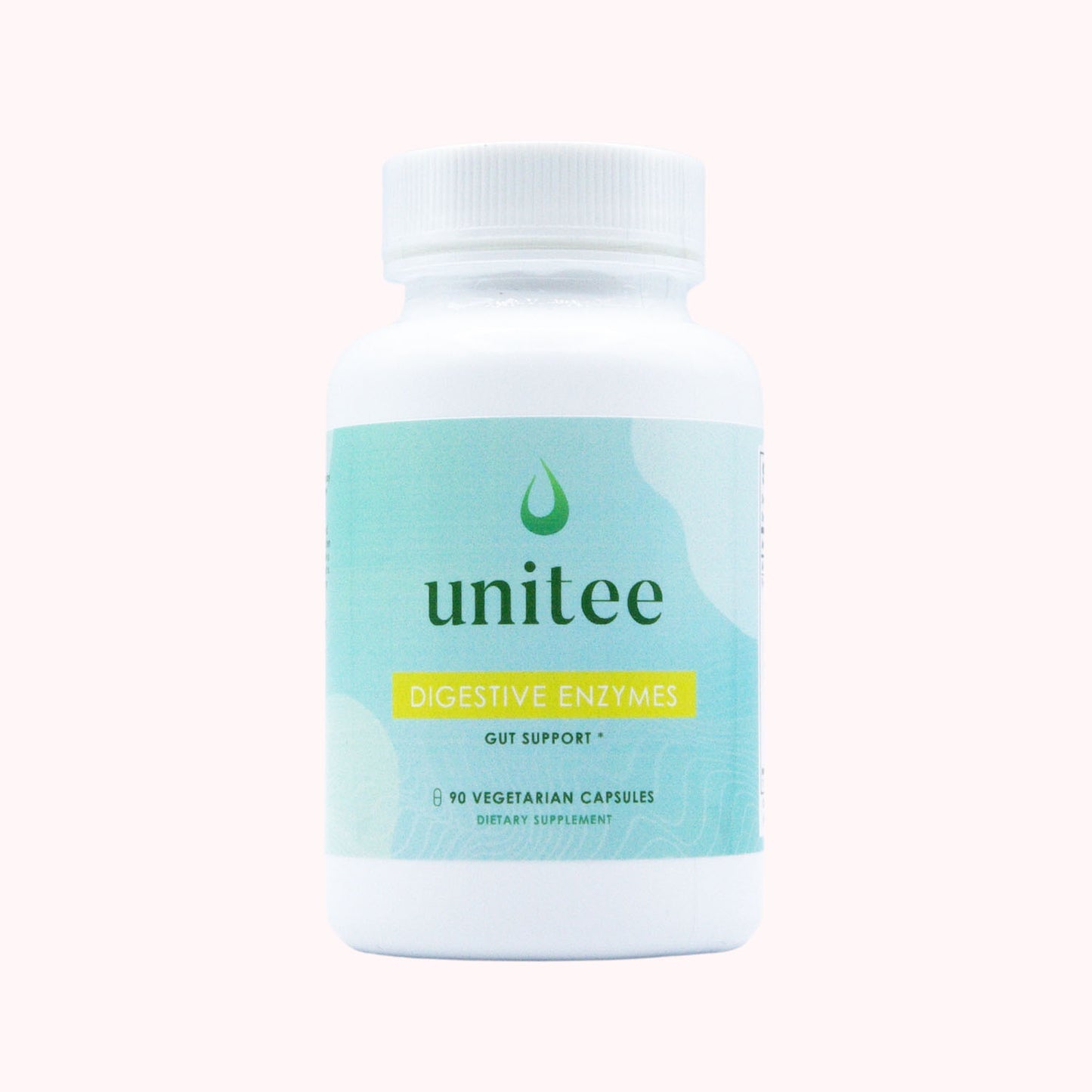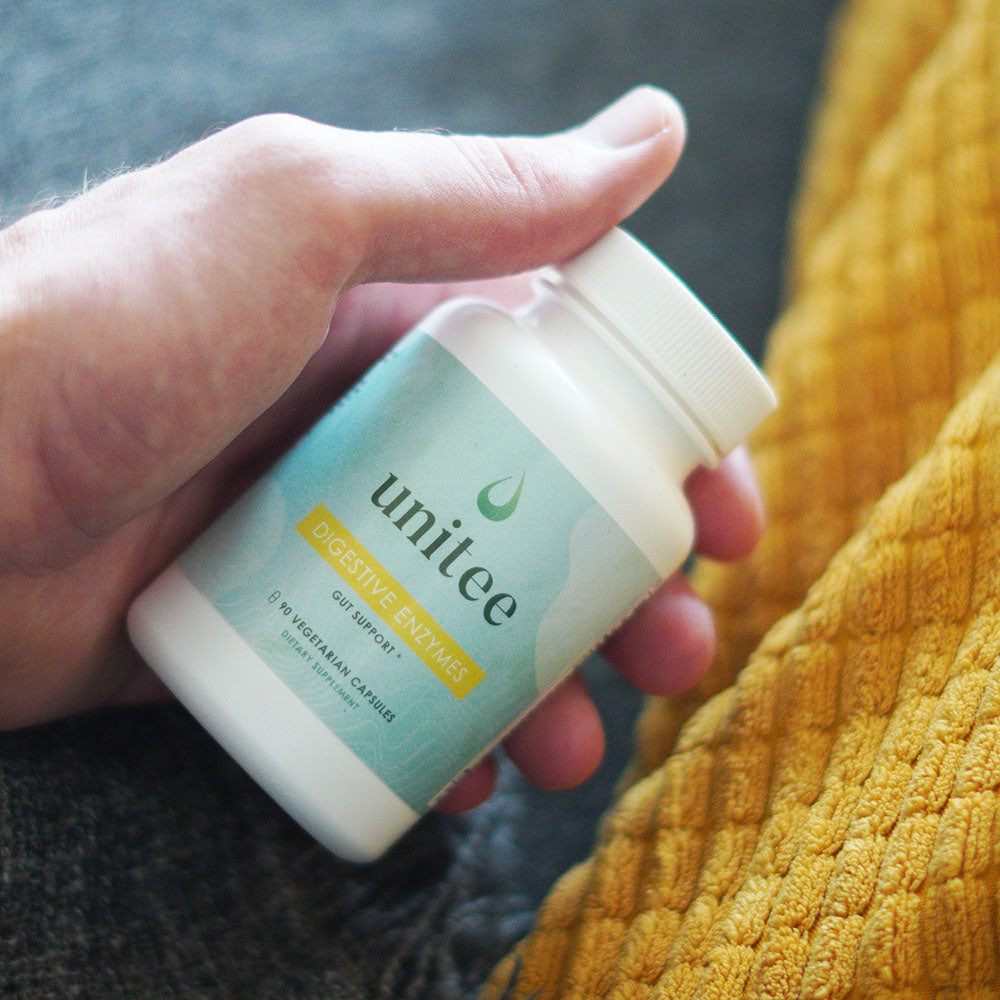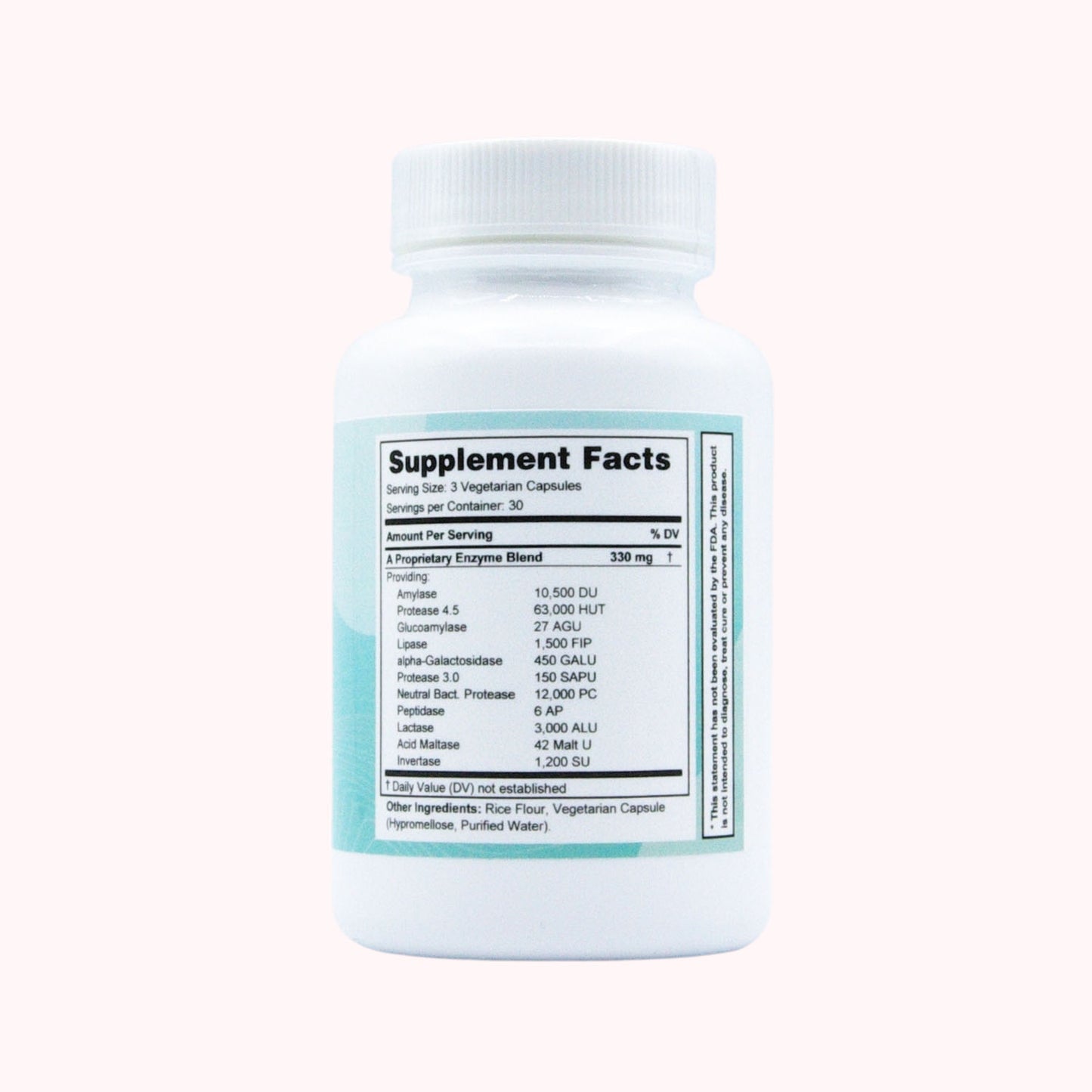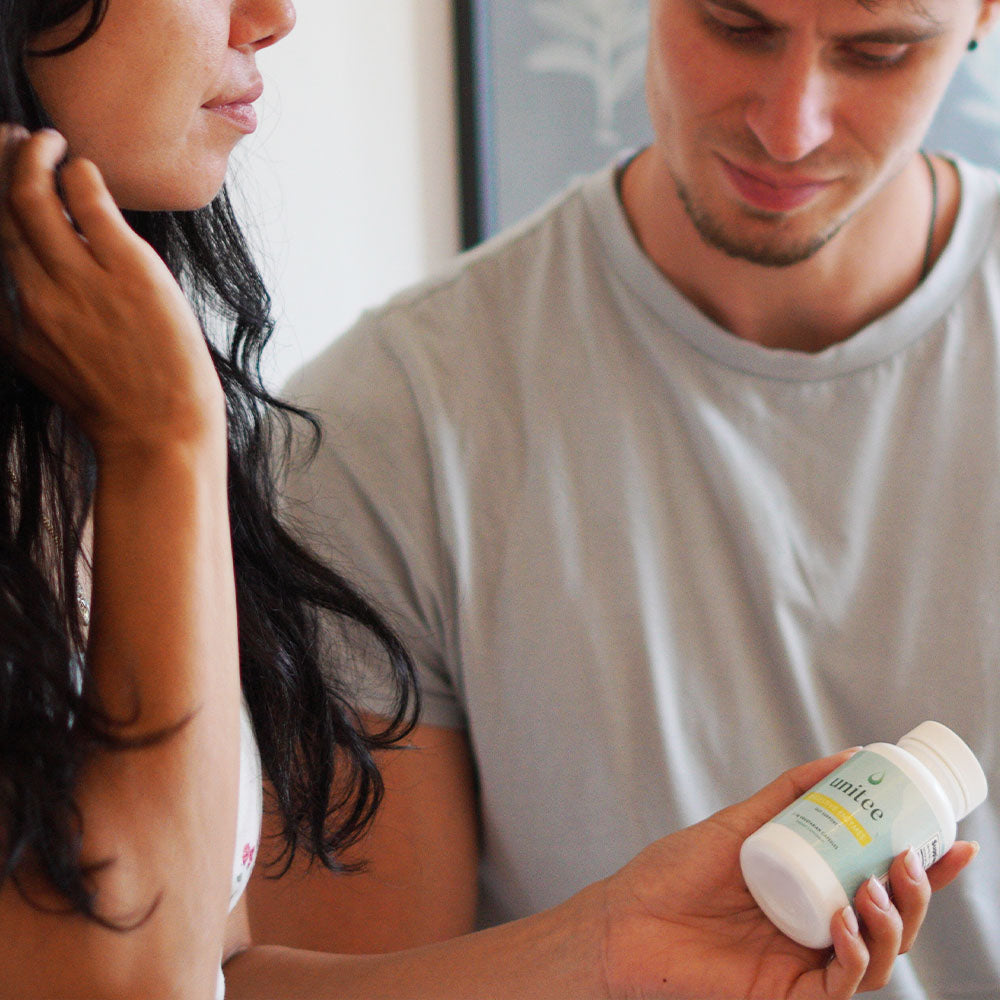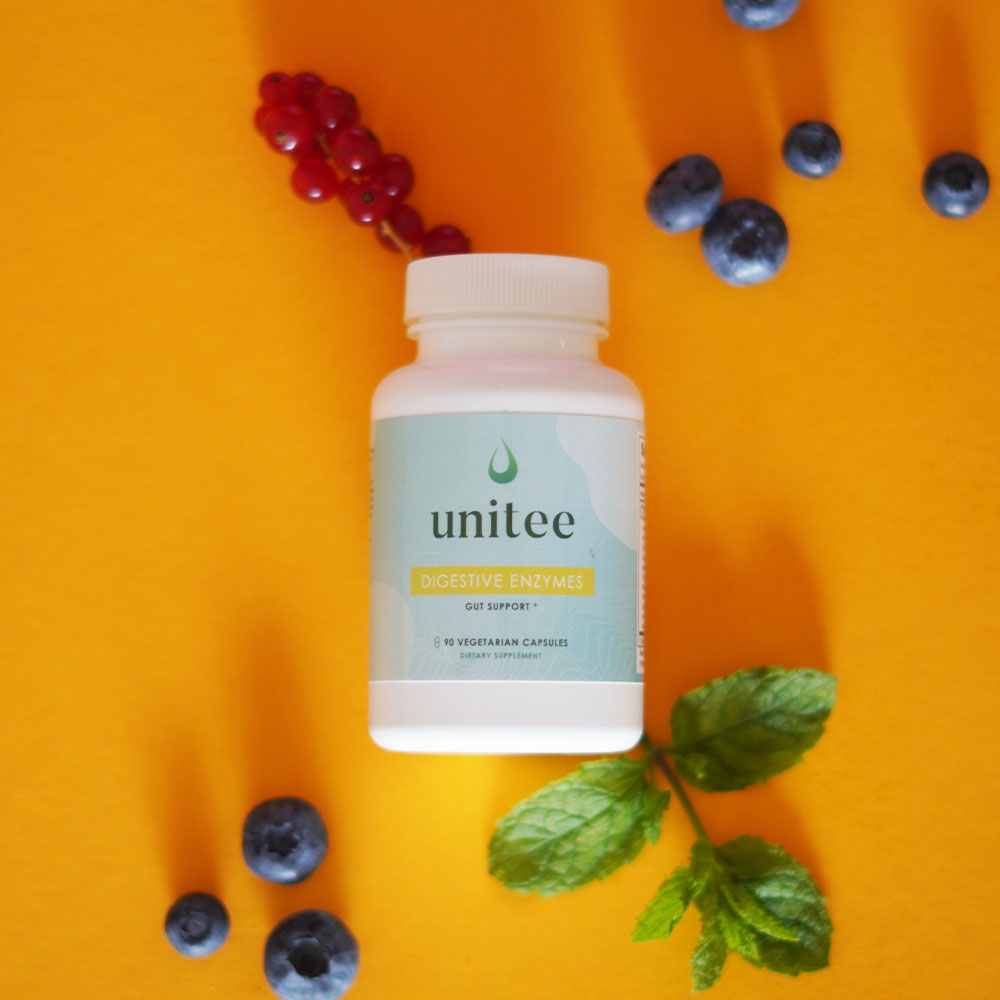 Why Choose Unitee?
Third-party Tested

Third party tested to ensure our products are as powerful as they claim.

Made in USA

Manufactured in the USA and GMP certified to preserve quality standards.

Scientifically Formulated

Each unique blend is scientifically formulated using only the highest quality raw materials.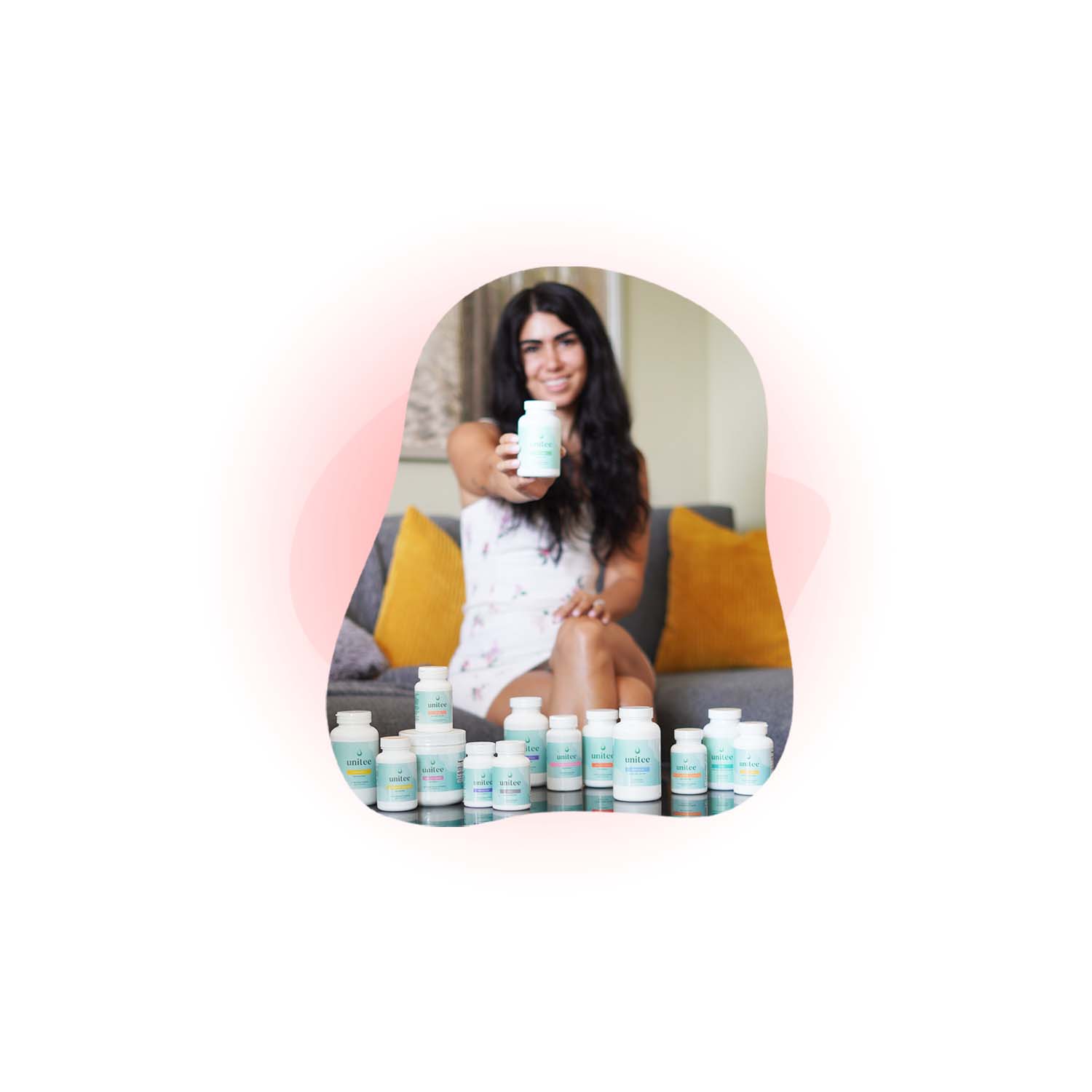 Why I Created My Own Supplements
I'm Anita, the nutritional scientist behind Unitee!
Unitee is the world's first supplement line made specifically for histamine intolerance. For nearly a decade, I've helped people to solve histamine intolerance, naturally.
Before Unitee, I would cherry-pick supplements from brands that just happened to carry a histamine-safe product or two. I was constantly double checking if each brand had changed ingredients, sold out or discontinued their products.
It often left people having to wait for or part with supplements they relied upon. Your body deserves better, and you deserve a brand to count on.
After years of experience formulating for some of the world's greatest supplement brands, I decided to create Unitee: a clean, science-backed, high quality supplement line made solely for histamine intolerance.
One of the best enzymes ever
I could tell a huge difference with these enzymes and I like the variety. Small pill which is nice.
LIke the size of them
Used many enzymes and I like the size of these.
Degestion is massively improved!
This has been great for my tummy! It's really helped with my digestion a lot. Great product!
improved digestion and stools
Definitely can feel that it's easier to digest certain foods I usually have difficulty with. Also noticing improved stools. Hasn't been long so not sure about energy levels etc but I assume if my gut and stools are better that I'm hopefully absorbing more nutrients.