FAQs
By using a low histamine diet, you're only reducing the level of consumption to help keep symptoms away. But, you're never addressing any of the other problems which are actually causingyour histamine intolerance.

Additionally, a low histamine diet is very restrictive - and, on any restrictive diet, it becomes harder to get nutrient variety and reach daily requirements. This makes eating way more stressful and is likely to eventually produce nutrient insufficiencies or deficiencies, which can worsen health status further.

Every time you're inevitably exposed to high histamine foods again, you'll have a reaction. This situation is far from ideal when trying to live a "normal" life as it can make having a normal social life very challenging and can even lead to social isolation.

It's often overlooked, however, community and loving social connections have a significant impact on stress levels, mental health and overall physical health
The rate of improvement will depend on several factors unique to each individual.

These factors include how long you've had the disorder, how much damage has been done to the body, what the root cause is, and how well your body is able to heal itself.

Some people begin seeing improvements within two weeks of starting the program, whereas others take a few months to see drastic changes.

In cases where it takes longer to see drastic changes, those clients will typically feel better and better leading up to that point in time, and still see smaller changes such as increased food tolerance more quickly.

In summary, some experience a drastic and immediate shift, while others experience a series of smaller, cumulative improvements that build into a drastic change.
The course consists of 10 video modules and is self-paced, meaning you can consume it asfast or as slow as you like. The total time is over 1 hours, so you can finish it in a day, amonth or longer. Whatever fits into your schedule.

Additionally, the resources section includes eBooks such as the full supplement protocolwith dosage specifications.
Not necessarily.

Supplements are so beneficial because they provide high, therapeutic doses of nutrients that are very difficult to obtain from foods. Additionally, the amount of foods you would have to eat in order to achieve such therapeutic doses would be very tough on your digestive system, especially for those experiencing digestive issues.

For this reason, supplements are a great way to save a lot of time while optimizing results and they will typically speed things up significantly.

However, for those that do not wish to take supplements or are unable to tolerate them, there's still plenty of benefit to be gained from info on finding the root cause, dietary and lifestyle interventions, testing options and more.

Although supplements are extremely helpful in the healing process, discussions on this topic only comprise only around 10% of the info this course has to offer.
Absolutely. A low histamine lifestyle is not restricted to whether or not you consume, meat, eggs, dairy or any food you may be intolerant to such as gluten. This program discovers the root cause of histamine intolerance and how to resolve it - so, this is going to target those underlying factors and help with resolving your histamine symptoms.

You are welcome to combine it with additional dietary restrictions if necessary, however, as you will see throughout the course, your histamine tolerance will improve and you will be
able to eat a wider variety of histamine-containing foods to allow you more flexibility regardless of the daily diet you choose
In the interventions section of each stage, there are "essential" interventions - which are those that target the root causes of histamine intolerance in order to improve your body from the ground up, which also provides symptom relief. This will cover most general symptoms, since it is resolving the issue from the root.

Additionally, as histamine intolerance can produce a range of symptoms across individuals, each stage includes optional interventions which you can choose to include depending on your symptoms. An example would be a certain supplement that is optional specifically for those with diarrhea.

These optional instructions are also very clear and allow you to personalize the program according to your particular symptoms.

Also, there's a 30 day money back guarantee which you can also have a look at - so, you're guaranteed to see improvement or your money back.
Not a problem - you have a 30 day money-back guarantee in case you feel, for any reason, that the course isn't for you.

As long as you've watched at least 50% of the course and fill out our short refund survey, you'll receive a full refund. We are really transparent about our refund policy and want to ensure that people give healing a shot, which is why we provide a long enough duration and require consumption of enough course material to see what interventions are available and start putting them into practice
Nothing. This program has all of the information you'll need inside of it, and you can start right away from your own home. It contains everything you need to know in a full intervention protocol which is clearly discussed using a step-by step format. There's no confusion and everything is very practical and straight-forward.
How I Solved My Histamine Intolerance Course
This unique, 5-stage protocol will show you the step-by-step approach I used to resolve histamine intolerance, for good. In a 10 module, self-paced video course, you'll discover exactly how to improve and eliminate your histamine symptoms including skin rashes, anxiety, digestive symptoms, inflammation and more. By the end of this course, you'll be able to eat worry-free, with little to no restrictions or symptoms.
A Quick Sample of the Course
What People Are Saying
"I spent thousands of dollars on countless doctors to no avail. With this course I finally understand the root cause and have resolved my daily rashes and exhaustion."
Janeen D.
"Best course I have watched in the year I've been trying to heal, I feel great and am eating such a variety! "
Tia A.
"I have been sick for a year and after seeing a million Dr's going in circles, I found your course and FINALLY figured out my problem.Thank you for your research <3 Getting healthier every day :D :D :D"
Rachel S.
"I've always heard "it's all in your head" or "just stay away from gluten". The problem is more complicated and your program highlights the evidence behind the issue that most ignore."
Brian G.
"Thank you so much for providing all this information, we need more people like you to spread the word! We can heal it from home, you and I are living proof!"
Jane S.
"I have come from being bed-ridden and now can eat most anything. I am a healthcare professional (clinical pharmacist) and sad how many have been turned away by their doctors."
Agnes C.
"Thank you so much for your clear and knowledgeable guidelines, this is the best investment I've ever made and my health and happiness have changed from this!!"
Carolyn
What's Included
Find the root cause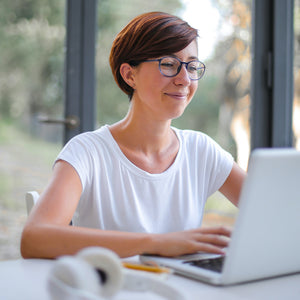 Supplement protocol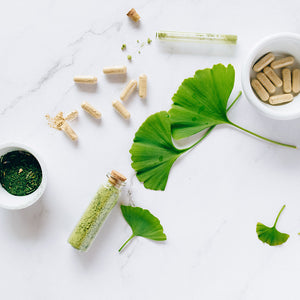 Diet and lifestyle changes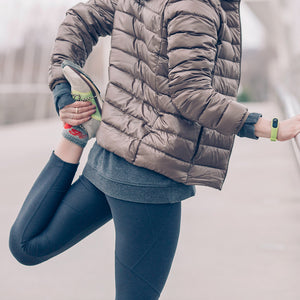 Life-long strategy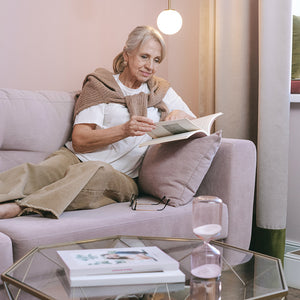 Find the root cause
Supplement protocol
Diet and lifestyle changes
Life-long strategy
Instead of using band aid solutions that only cover up symptoms, you'll learn about the root causes of histamine intolerance - and how to identify and resolve the underlying issues for good.
Using a step-by-step supplement program, with optional add-ons tailored to your particular symptoms, nature's medicine will help to speed up the healing process and have you eating more foods with fewer symptoms.
You'll stop making common mistakes and learn about simple changes to your daily routine that are scientifically proven to eliminate symptoms and normalize histamine intolerance.
You'll receive a long-term strategy to ensure your symptoms remain at bay and histamine intolerance doesn't return. This program is an investment designed to keep you symptom free and enjoying food for life!
Who is Anita Tee
Anita Tee is a nutritional scientist specializing in histamine intolerance. She carries a Master of Science in Personalized Nutrition and a Bachelor of Science in Human Biology. Anita spent years suffering from histamine intolerance. Using 100% natural, scientifically-backed interventions, Anita resolved all of her symptoms from her own home.
What People Are Saying
"Yo have been so helpful thank you! I finally have been able to resolve my gut issues with the information."
Lauren Y.
"My days are spent with my kids now - where they belong. Not worrying about a 'dangerous salad' that might put me out of commission. Thank you for giving me my life back"
Jess B.
"I wanted to say a massive thank you for that mega course. It was really packed with useful information and very practical too, I'm doing everything from home and it's been a transformation!"
Yulia K.
"My hives are gone! And I can eat more vegetables - and I'm still on stage 1 LOL. I feel more hopeful than I have in years, this has been the most effective therapy I've tried. Excited to get even healthier!"
Vanessa E.
"Thank you for being so vulnerable and sharing what triggered yourhistamine intolerance and what you have done to address. It's guided me back to health and normality."
Michelle H.
I've gotten better and worse, improving and lapsing for years. Medication helps my symptoms then after time they come back. THANK YOU for a LONG TERM strategy that's eradicated the root cause!
Maude B.
"Your course was the best I have ever seen. It was to the point, precise and scientifically backed up. It's great to see you helping so many people in distress with their symptoms. It's changed my life"
Tia H.
Bonus Features
At-home interventions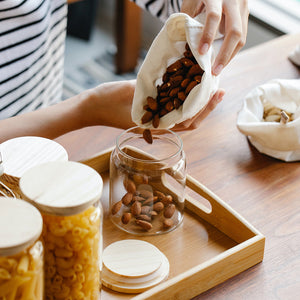 Email support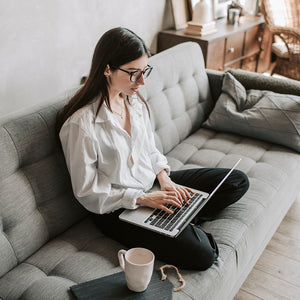 Exclusive discounts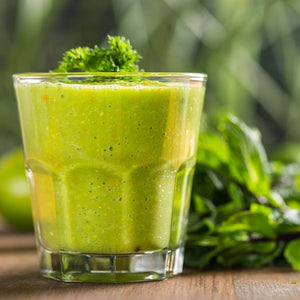 30 day money back guarantee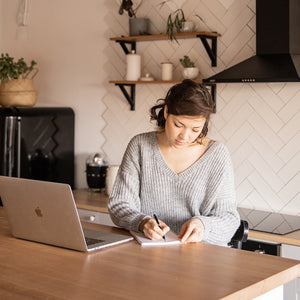 At-home interventions
Email support
Exclusive discounts
30 day money back guarantee
Everything in this program is designed to be accessible from home. All you'll need is access to a kitchen and the internet!
Got questions? We're here to help. Your program purchase includes a complementary 15 minutes of expert Q&A email time.
Receive massive savings on supplements, bundle deals and exclusive product discounts available only to program purchasers.
If you feel the course isn't right for you, or aren't satisfied for any reason within the first 30 days, we'll refund your money in full.
How I Solved My Histamine Intolerance Course
Sale price Price $1,077.00 Regular price Unit price / per
Description
This unique, 5-stage protocol will show you the step-by-step approach I used to resolve histamine intolerance, for good. In a 10 module, self-paced video course, you'll discover exactly how to improve and eliminate your histamine symptoms including skin rashes, anxiety, digestive symptoms, inflammation and more. By the end of this course, you'll be able to eat worry-free, with little to no restrictions or symptoms
What's Included
What this course covers:
Module 1: Introduction - Histamine 101, What to Expect, Who is Anita Tee
Module 2: Histamine Intolerance Deep Dive, Why You Have Symptoms
Module 3: How to Find the Root Cause of Histamine Intolerance
Module 4: The 5 Stage Approach - Remove Underlying Causes and Contributors
Module 5: The 5 Stage Approach - Replace Missing Nutrients, Digestive Factors and Other Essential Elements
Module 6: The 5 Stage Approach - Reinoculate Your Gut with Beneficial Bacteria
Module 7: The 5 Stage Approach - Repair Your Gut Fully, Including Leaky Gut Protocol
Module 8: The 5 Stage Approach - Relax into a Life-long Approach to Keep Symptoms Away
Module 9: How to Reintroduce Foods, How to Wean Off Supplements
Module 10: Additional Resources to Support Your Healing Journey
Course structure and what's included:
10 video modules (10 hours total)
Self-paced course
5 education modules, 5 intervention modules
Each of the 5 intervention stages includes dietary and lifestyle interventions and a detailed supplement protocol including dosages and durations
Each intervention stage takes 4-8 weeks
Supplement Guide, Low histamine Diet and Food Diary eBooks
Additional links, resources, worksheet and other bonus materials
Clear, step-by-step approach
Download the histamine intolerance food list
Included within the Low Histamine Diet guide
Choosing a selection results in a full page refresh.
Press the space key then arrow keys to make a selection.